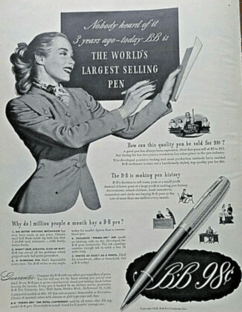 USPs are a hard-sell marketing concept introduced in 1940.
Most businesses struggle to find a compelling way to elevate their campaign message. The main reason? Their pitch doesn't strike a chord. Brag or fact-based marketing will never resonate emotionally as well as a story.
Our storytelling workshops inspire your team to think differently. We guide them to a compelling story that will lift your message, engage prospects and increase sales.
What to expect
Bring your team to the table (virtual or physical) and we'll bring our Chief Storyteller and proven storytelling formula. By the end of the two-to-three hour session, we will have created an engaging campaign narrative.
Our story platform has never failed to deliver. Don't just take our word for it, take a look at testimonies from companies like yours that have achieved success through the power of story.
We'll create your brand narrative and share it with you. Or better still, we have an in-house team of 75 people – across multiple disciplines, including PR, content, digital, design, video, and even research – that can deliver a successful PR strategy.
We can make this happen anywhere in the world through our own hubs in London, Munich, New York and Sydney, plus a partner network spanning across 20 countries.
The process
The brief: we get on a call to understand your mission and the challenges you face.
Discovery: some stakeholder interviews, desk research and competitor and market analysis.
The Workshop: Your team, plus our team (Chief Storyteller - others as required), up to three hours, good coffee, and plenty of biscuits. On your premises if you wish, ours, or virtual.
The Output: We'll work with you to write a storyboard that articulates your organisation's message clearly and succinctly. We then polish and perfect the final version of the narrative to share with you.
Execution: PR, social media content, video, marketing assets, sales decks, events, research – we can develop a roll-out plan and integrate and execute all these services with our in-house team. We can even train your team in the art of storytelling and presentation.
Timeline
You may have a product or sales campaign, a launch or an event in the new year. If it's urgent and diaries permit, we can take you from brief to finished concept in a matter of weeks.
What next?
You can act now by simply booking in a call with Caroline on this page.
Feel free to email me at caroline.james@berkeley.global now to book a workshop or ask any questions. Or better still call her on 07958 792803.